Class Project: Theater Season Poster.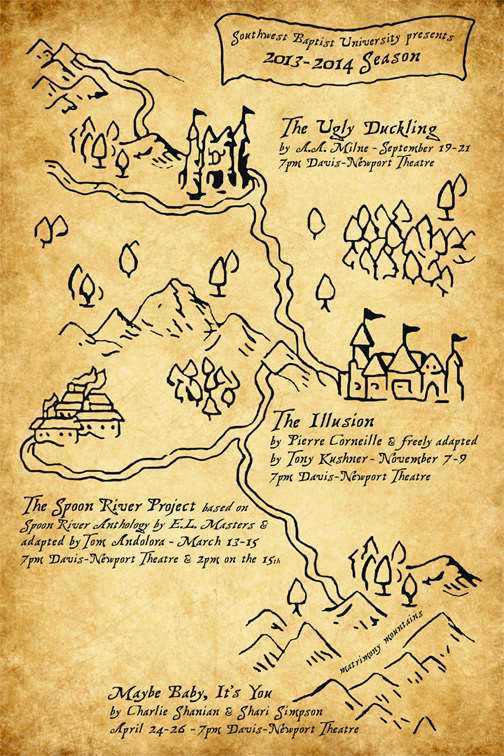 Since each play isn't related to each other in theme, I chose one element from each play to represent them. 
Ugly Duckling is about a princess, hence a castle.
The Illusion is about a King searching for his son, so also a castle.
Spoon River Project is about a town, hence a town. 
Maybe Baby, It's You, is about relationships, and sometimes navigating relationships can be like navigating mountains.